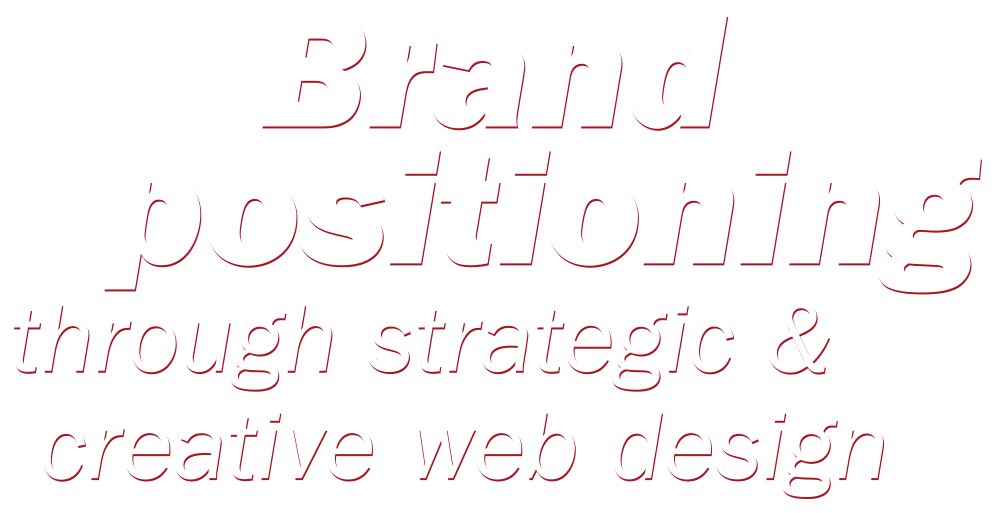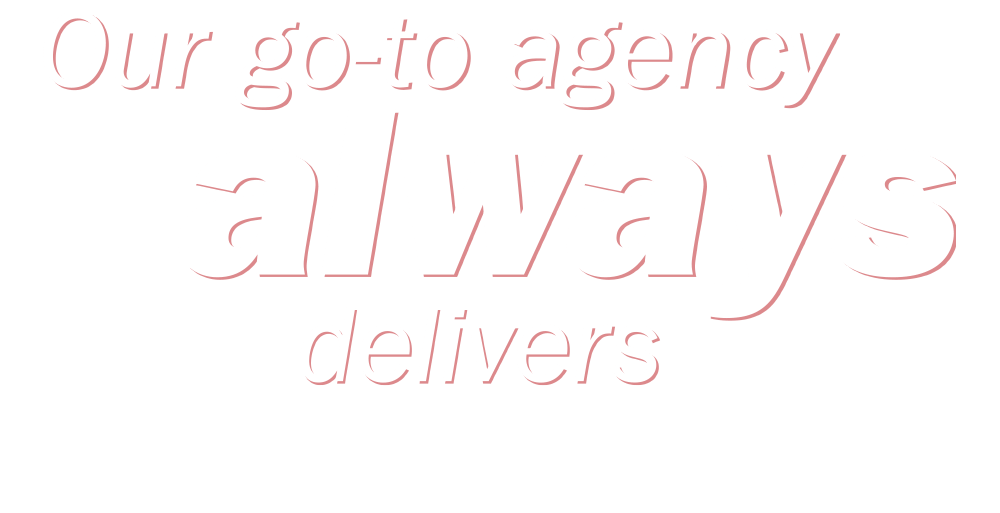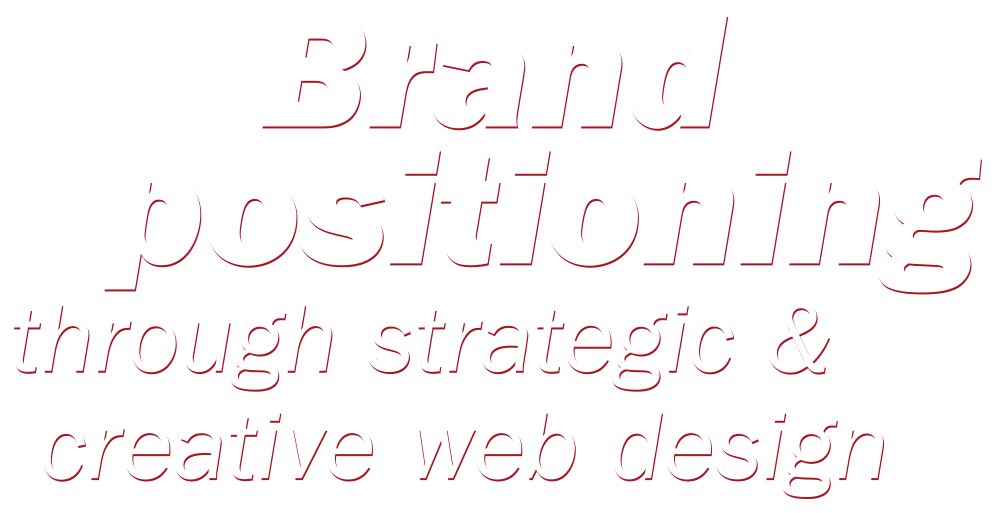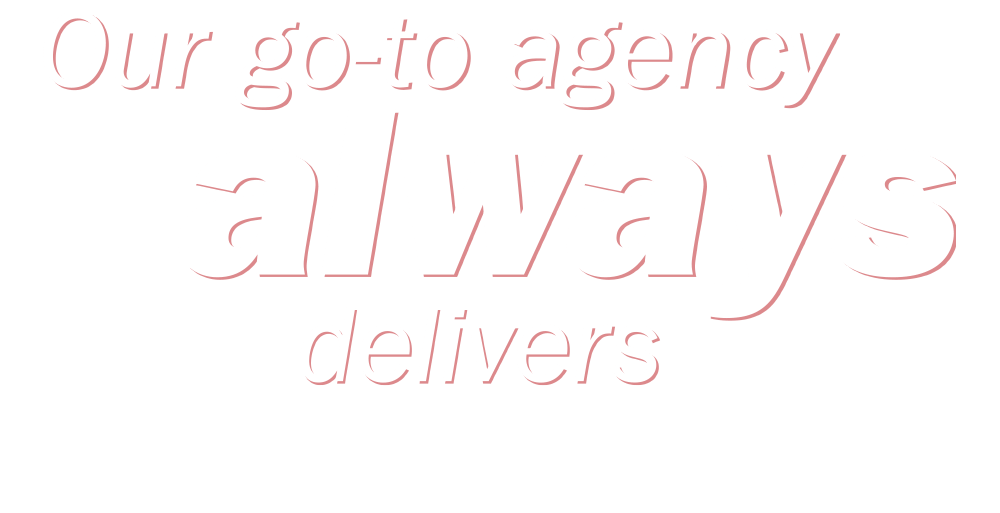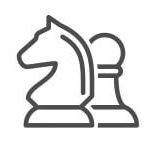 Marketing plans
built to succeed
We design short, practical business plans for small businesses to help them achieve their goals. Our team of marketing experts can also aid you via marketing research and customized marketing strategies.
Brand design
to help you stand out
We refresh existing brands, create new ones and position them for greater business success. Our brand strategists and graphic designers will ensure that your brand is in tune with your customers.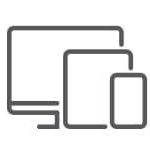 Digital Marketing
for greater leads
Get found faster, more often and by more prospects. Our website and digital marketing specialists are happy to build you a beautiful, functional, lead-generating website complete with search engine optimization and support you in generating traffic and leads through it.
Stay up to date with current news and
valuable insights from our marketing experts
Hiring a marketing agency is a cost-effective way to improve marketing quality and consistency. If you've made the decision to source and hire an agency, the next step is finding one that fits your organization's goals, budget and values. Fit is essential. This is harder than it sounds as each marketing agency generally specializes in specific sectors, tactics and/or business sizes – there is no one size fits all solution. So how do you find the right agency for your organization?
Scott Shupeniuk
General Manager, Fort Garry Brewing
We've been working with 6P since early 2018, and since that time, the results of our marketing/sales have taken a turn for the better. The branding and marketing we've done with them has been some of the best stuff this company has ever done. The 6P team are a big part of the success and they truly act like they are on our team. We are excited about the road ahead.
Kelly Green
Director of Communications, Canadian Canola Growers Association
CCGA provides financial services to over 10,000 Western Canadian farm customers every year. As an administrator of the Advance Payments Program, our initiatives are constantly evolving based on market situations, growing conditions, changes to government policy, and other unpredictable factors affecting Canadian farmers. Through every turn, 6P Marketing's responsiveness has resulted in timely communications with farmers and clear messages for topics that can often become very complicated. We value them as a trusted marketing partner.
Brett Malkoske
Vice-President, Business Development, G3 Canada
6P's strategic approach is the reason we've chosen them as our marketing partner. The level of customer service involved at every level of their operation is integral to our marketing efforts and makes working with them as enjoyable as it is effective. From the get-go, they've truly understood our position in the market and have leveraged our experience in the industry to create great campaigns and marketing materials.
Susan Riese
Manager, PR & Consumer Marketing Programs, Manitoba Pork
We've benefited by having a true communications and branding partner in 6P. They are a tight knit team that passionately supports the good work we do, building public trust on behalf of Manitoba's pork producers. They have invested countless hours to become experts within ag and food trends, and specifically the ins and outs of our sector. I appreciate their openness and collaborative approach, and am proud of what we have been able to accomplish over the last 10 years.
Chad Brick
President, Eastside Group of Companies
One of the biggest differentiators between 6P and the competition is their approach to brand development and how that integrates into all aspects of our marketing. The process wasn't cookie-cutter, and we are learning more about marketing from 6P and developing different and more creative ways to express our brand to the public.
Gordon Seier
Architectural Consultant, AGM
Working with 6P was a great experience! The AGM team is thrilled with what the agency put together for us: a sales brochure that our company can bring to prospective clients, which features some of the projects we've completed, and really speaks to who we are and what we do through an impressive expression of our brand. We're proud to be giving future clients this as a glimpse into our company.
Carolynne Jansen
Director of Business Development & Partnerships, Manitoba Chambers of Commerce
Our new website is definitely a success. The 6P team helped us bring to life the website we had in mind. The design elements we required were – at times – specific and unique, and the 6P team not only created our vision but provided guidance and insight throughout, leaving us with a finished product better than we had hoped. The 6P team was extremely helpful and have gone above and beyond to answer all of our questions from beginning to end. We have learned so much from them in this short period of time and we couldn't be happier with the end results. The site looks and functions beautifully and has most certainly had a positive impact on our organization.
Patrick Huberdeau
CEO, Colin's Mechanical Services
To see how well my online marketing ads were really working, I decided to turn them off. That's when the phones stopped ringing. I regretted this decision and turned them back on. Thanks, 6P.
Martine Bouchard
CEO, St Boniface Hospital
Making a major shift in a 150-year old, iconic brand, during a volatile and demanding time for healthcare – is a challenging endeavour. With accountability to multiple levels of leadership, public stakeholders, and 4,000+ employees that hold the brand dear to their hearts, 6P Marketing had their work cut out for them. Step by step, 6P led us through a disciplined and rational process that ensured all key parties were heard, that past brand goodwill was maintained, and ultimately delivered an inspirational brand strategy and creative execution that feels very much like who we are and what we aspire to become.
Stuart Reimer
Founder, President, Legacy Originals
As a highly collaborative and creative firm, it was incredibly important to us that we engage a marketing firm that's willing to work closely with our team. Not only did 6P take the time to understand our vision, they ensured every one of our voices was heard and respected. They collaborated with us so fully, it felt like they were integrated into our team, working toward the same goals. The result was beautiful work that perfectly captured the Legacy Original difference and showcased our capabilities to our ideal target market. I am proud to tell others that we are working with 6P. I feel like I'm part of your team and that we are all working towards a common goal.
Cody Chomiak
Director, Marketing, Economic Development Winnipeg
6P has been a great partner to work with on helping us elevate our Digital AdWords strategy. Their team worked with us on identifying our goals and objectives and put together campaigns targeting our key customers to maximize our budget and investment and provide real results.
West End Tire
We chose 6P when we were looking for help in achieving our sales and marketing goals. They delivered a website that consistently generates more leads than we dreamed of. More than this, their ongoing support related to eMarketing, Online Marketing, SEO, and more are helping us to yet again achieve even more leads and are really helping us in our business. We are extremely satisfied with the service and products and highly recommend them to others.
Aaron Pauls
CPA, CA, Fort Group CPA
When we went to market to evolve our brand through a new website, we received proposals for $1k, $5k and $10k (which was 6P). We were looking for a provider that would design a look that reflected our firm personality and that felt right to us. It was also critical that our provider could help us maintain (or even exceed) the leads that our past website was generating under our old brand. 6P really helped us understand the differences in providers and what they would bring to the table that the others would not. In the first 6 weeks our new site went live, the leads we've been getting have been more than our previous site and one new client alone earned us twice what we spent with 6P. We are extremely satisfied with having invested wisely more than twice what others were going to charge and would do it 100x over.
Tyler King
Economic Development Officer, Town of Carman
6P was very helpful in our transitioning our site from its old system and were instrumental in helping us understand how to evolve the site and best leverage the existing system. They applied their marketing and creative thinking as well as their technical expertise to our site evolution. We are very happy with where our site is at.
Robert-Jean (RJ) Bétournay
General Manager, EZ Cut
In 2015, we approached 6P to help us with our website. We were looking for a modern, professional look – we ended up getting so much more. The 6P team worked with us as a partner. Not only did they update our website, they also gave us the tools required to raise brand awareness by developed an ongoing e-newsletter campaign that captured valuable information and leveraged our prospective and current client data base throughout North America. These tools combined have helped us to target our marketing efforts and transform leads into sales – our shop is positively humming with activity and we couldn't be more pleased.
Wadood Ibrahim
CEO, Protegra
What makes 6P different than other providers is they truly listened to our needs and were authentic and respectful in their collaborative approach to working with us. Our firm had numerous challenges with other agencies and found 6P respected our input, provided sound advice, and relevant marketing and creative solutions.
Josée Lemoine
Founder, Pivot Advisory Services
Working with 6P Marketing has been a fabulous experience. Working under tight timelines, the team at 6P worked extremely well together. I never had to worry about them not "getting it". They asked tough questions and provided valuable input. I will continue to work with them as my company evolves and my marketing needs expand. I have already recommended them to my clients!
Barbara Bowes
President, Legacy Bowes Group
6P Marketing has clearly helped us redefine and refocus our business development initiatives. They played a key role in the development and success of our marketing efforts, both on and offline. And continue to help us nurture and grow our brand – we highly recommend them.
Marc Brown
Senior Development Manager, Genstar Development Company
In a competitive marketplace, they continually develop new strategies to tell the Genstar story in compelling and inventive ways, consistently differentiating our various brands and building enthusiasm around the communities we develop.
Eric King
CPA, CGA, Chief Administrative Officer, Town of Niverville
The reason 6P is our go-to agency is because we implicitly trust their creativity and strategic thinking when it comes to all aspects of our marketing efforts. We are truly partners, and we've thrown a whole host of diverse marketing needs their way over the years, from more traditional campaigns, including our town brand and messaging, to nontraditional efforts, such as our donations campaign to help build our new Community Resource & Recreation Centre through the Friends of Niverville. No matter what, 6P always delivers with a thorough understanding of our brand and our needs.
Jeff Losch
Vice-President, General Counsel & Secretary, G3
There is no doubt we are a different company today than we were three years ago. We have established our position as a player in the marketplace, and a big part of that success is tied to the first "Launch Your Grain" campaign that 6P conceived. 6P Marketing's strategic approach, creative concept, and ongoing efforts really sped up our marketing, freeing us to explore the next phase of messaging with our audience.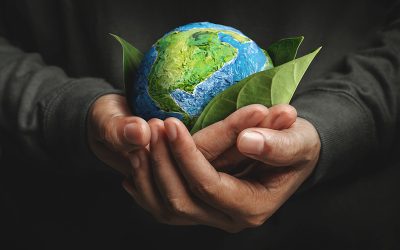 If you're in business, there's a good chance you've heard of ESG. The acronym stands for a set of environmental, social, and governance concerns that touch businesses and organizations all over the world. But what are these concerns, and how do they affect your business?
read more