The Challenge:
Number TEN Architectural Group is one of the largest privately held architectural companies in Western Canada. As an incredibly talented, fully integrated practice, it is Number TEN's collaborative design process that sets them apart from their competitors. Number TEN came to us for a web design solution that made it clear they walked their talk.

The 6P Solution:
By working closely with all of Number TEN's studio directors, we were able to define the four common marketing funnel attributes to determine the required website content and its order to "shadow" each studio's sales and project presentation process. (Think business partner rather than business website.)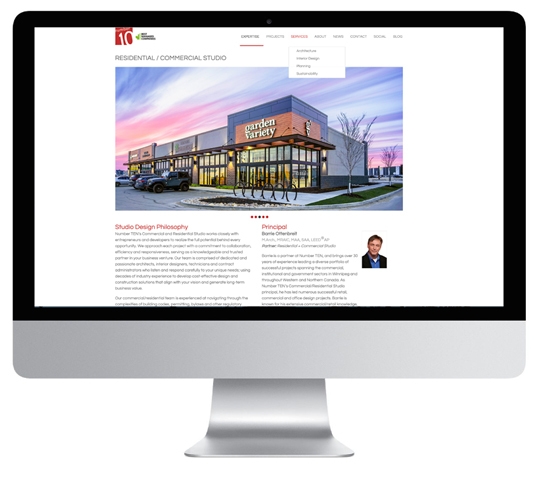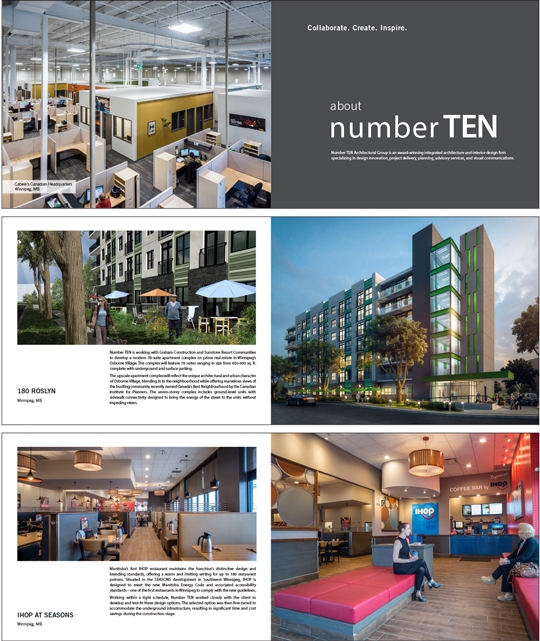 The Outcome:
An integrated website, blog, and email marketing program was created that enables Number TEN's in-house marketing team to present the firm, project portfolio, and service advantage professionally and effectively (the client was trained on self-management of the website, and 6P supports the internal Number TEN team). Most recently, this website was upgraded to be responsive/user friendly.
A valued client since 2011, 6P continues to support Number TEN's overall marketing needs as its agency of record (e.g., marketing planning, branding/positioning, online marketing, SEO, and CRM).