6P Marketing is Offering FREE 1-on-1 Marketing Sessions
North Forge and 6P Marketing have partnered up to offer free 1-on-1 marketing sessions to all North Forge members and founders. Sign up to be paired with a marketing expert that matches your unique needs, who will help guide you and provide advice during your one-hour session.
Who You'll Be Meeting With
Brent Smith
A Brand Developer & Marketing Strategist at 6P, Brent has over 20 years of experience in consultancy, operations, promotions, and branding. He brings a global perspective to Canadian marketing.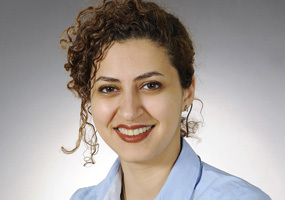 Farimehr Hakemzadeh
A Senior Brand Strategist, Farimehr holds two master's degrees in international business and has diverse experience performing market research. She has helped companies overcome their branding challenges.
Dafne Orbach
Dafne has 20 years in marketing, commercialization, and communications. She is a Marketing Strategist with 6P, has expertise in B2B marketing, and assists our founder with crafting proposals.
Valuable, Free 1-Hour Sessions!
Examples of What We Can Talk About
Generating traffic and leads
Determining the right marketing strategies, tactics, and budget
Optimizing your website
How to identify and reach your audience (buyers)
How to differentiate yourself from your competitors & stand out from the crowd
Marketing during and post-pandemic
Get Started with Your 1-on-1 Sessions
About Us
6P Marketing is a collaborative marketing agency that helps you create more passionate consumers and brand connections for better short-and-long-term business results. 
Our brand launched in 2007 and has grown significantly as we've helped small businesses who cannot afford their own full-time marketing team. We are one of Manitoba's Small and Medium-Sized Business Experts.
It takes more than the old four Ps of marketing – Product, Place, Promotion, and Price – to get ahead in today's highly competitive marketplace. 6P offers two additional Ps: People and Passion; this is what makes us unique and allows us to help you succeed.
Website Design
We build beautiful, easy-to-navigate website designs that are responsive and unique, and create significant opportunity for your business to generate leads. We also refresh existing websites.
Advertising
We offer integrated campaigns using online marketing, print, radio, and television advertising. 6P will differentiate you and create awareness by engaging the hearts and minds of your target audience.
Branding & Creative Services
Our Creative Services team consists of graphic designers and web developers who work with our brand strategists to deliver anything from a single creative piece to a small business starter kit, to an entire multi-media campaign.
Marketing Plans/Strategy
We help with full marketing plans by doing research to understand and define your business' current position, unearthing data about your customers, the competition, and what you offer.