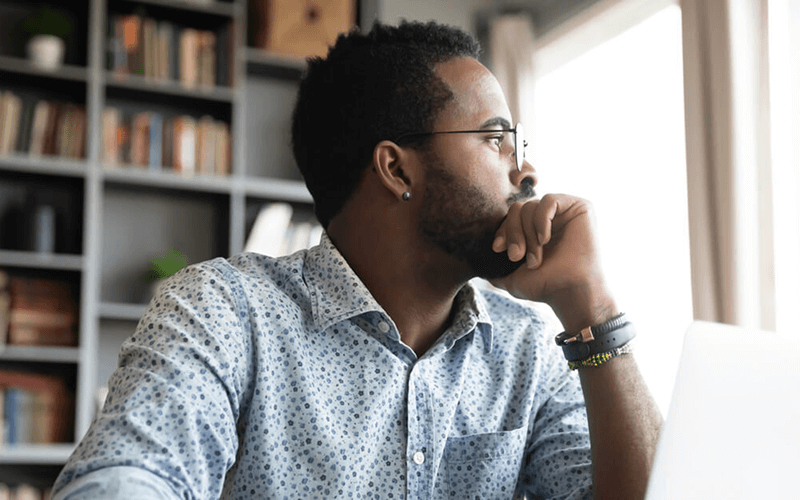 Allocating your marketing budget can be headache-inducing. Should you buy first place on Google and your audience on social networks? Or do you build a strategy that gets you there naturally over time? Do you do both? How much of each? There might not be a correct answer, but to help you out, we've given you a rundown of the pros and cons of each.
What are Organic Marketing and Search Engine Optimization (SEO)?
Organic marketing centres around one pillar: content. Providing your customers with valuable, engaging content strengthens your relationships and streamlines search engine results, making for gradual but effective self-promotion. With organic tactics, you gain trust and establish your brand as an authority.
Organic marketing often focuses on Search Engine Optimization (SEO). Among other things, this includes strategic placement of topical keywords in your web content. These signal to search engines that your page is a good place to bring information-seekers, placing you higher in the results.
Google's algorithm is always changing, but the basics remain the same: provide helpful accessible content to your website visitors, and you'll rank higher. You'll also need to ensure that your site is clean and efficient, loads quickly, and includes inbound and outbound links in each piece of content.
Benefits of Organic Marketing
It's more economical. Going all organic means you save money you would have spent on an ad campaign manager and the ad buy itself. In addition, organic marketing results are not as conditional on monetary payment as in paid ads.
It's more long-term. A quality website with good organic marketing can maintain a high search ranking for a long time, even without running paid marketing campaigns simultaneously.
It's more stable. Google search rankings are generally stable, and drastic changes are rare.
Disadvantages of Organic Marketing
It takes time. While the basics might seem simple, SEO is complex. Promoting search term phrases can take months or even longer before you see results, depending on your competition for the phrase.
You're never done. Organic marketing is an ongoing process. There will always be room to improve and optimize your site, and both content creation and SEO take a lot of work time.
 What are Paid Marketing (Pay-Per-Click) Campaigns?
Paid ads where you pay for a temporary ranking or audience are best for driving sales and quick results. Each paid ad should point to a product page, a landing page, or something else that will drive financial results. These ads reach, engage, and convert audiences fast, saving time otherwise spent waiting for folks to discover you organically. On the flip side, if the content of these ads isn't effective, your money could be wasted.
Benefits of Paid Marketing
It's more immediate. Instead of waiting months for results, you should start seeing flowing traffic, clicks and conversions as soon as your campaign goes live.
You have full system control. Paid ads are fully manageable by the advertiser. You set the budget, analyze, and review how many impressions, clicks, and conversions you get for the budget you set. This helps you accurately estimate the budget for paid advertising you want to invest in, unlike organic marketing, which cannot be measured at such resolutions.
Disadvantages of Paid Marketing
The scale isn't proportional. In paid marketing, it isn't easy to honestly raise budgets. If your campaign has brought good results at $50 per day, raising your spend to $150 per day won't necessarily get you three times the results — at least not immediately.
Managing it is like a full-time job. With the time it takes to build, oversee, and optimize a campaign, you will either need to invest all your time or hire someone to do it for you. Targeting, goals, creative, and reporting all need to be maintained and updated, after all.
It's inherently temporary. Paid ads are like a faucet. When your campaigns are running, the faucet is on, and you enjoy a steady stream of traffic, clicks and conversions. Turn it off, and they're gone.
So What Should You Do?
Your answer will depend mainly on your industry and your advertising budget — your marketing plan, as with anything else, needs to be precisely characterized and tailored to your business. Often, a combination of paid and organic marketing brings the best results. Your paid campaigns will start getting customers and generating monthly cycles while organic marketing builds momentum in the background.
If you have an advertising budget and need immediate results, paid marketing will give you what you need, though it will still take time to learn what paid campaign strategy works best for you. If you are building a long-term website with no need for immediate traffic, sticking with organic marketing might make the most sense.
Need a Marketing Partner?
If you're looking to dive into the world of paid advertising or want help boosting traffic organically, 6P Marketing can help. Contact us here to get started.