Technology and software companies continue to change the way we do business, and live our lives, in unforeseen ways and at a blinding pace. While end user expectations still drive the demand for smaller, easier, faster, cheaper, better + more agile technology choices in every conceivable sector, new global trade standards as well as the latest Canadian and EU privacy legislation underscore the need to conduct business ethically, responsibly and transparently as well.
A common vision leads to uncommon results
At 6P, our in-house team of strategists collaborate with our software and technology clients to position their brands and define the best communication options. Then we lay down strategic communication foundations that enable them to deliver engaging stories quickly and effectively to help them to meet their business goals.
Services (B2B & B2C)
Marketing Strategy
Branding + Positioning
Creative Services
Web Development
Traditional Advertising
Digital Marketing
Content Marketing
Inbound Marketing
Media Planning + Buying
Lead Generation
Conversion rate optimization
How we're involved
ICTAM members since 2013
Proud sponsor of The Innovators gala event since 2015
Brand ambassador for ICTAM
Rebranded TECNA (Technology Councils of North America)
Attendee of CES (Consumer Electronic Show), Las Vegas, USA (2016, 2017, 2018)
Attendee of Mobile World Congress, Barcelona Spain (March 2018)
"Golden Nugget" Advice from Leading Technology Marketers
How scalable is your business?
Content Marketing presentation to ICTAM, January 2018
Educating your audience presentation to ICTAM, January 2017
Brand Strategies for Technology companies presentation to ICTAM, November 2016
Marketing Planning presentation to ICTAM, January 2015
Testimonials by our client
Kathy Knight
Former CEO, TechManitoba
We approached 6P Marketing to provide a much-needed refresh to our website. They were highly collaborative in this process. In reviewing our needs with them, we indicated our desire for a fresh, clean and contemporary look, sleek colour palette and an easily navigated interface. The 6P team delivered not only a design that we were proud of but also one our audience could relate to while ensuring our team could update content, glitch-free. We are delighted with the end result.
Wadood Ibrahim
CEO, Protegra
What makes 6P different than other providers is they truly listened to our needs and were authentic and respectful in their collaborative approach to working with us. Our firm had numerous challenges with other agencies and found 6P respected our input, provided sound advice, and relevant marketing and creative solutions.
Darryl Stewart
Head of the Herd, IBEX Payroll
We love the team at 6P – always attentive and collaborative. Truly had our customers in mind in their planning and execution. Great at balancing online media with traditional media.
Why You Need to Migrate to Google Analytics 4 Now
Why You Need to Migrate to Google Analytics 4 Now
Google Analytics 4: It's time to switch
Universal Analytics has its expiration date. Google has announced that all Universal Analytics (Google Analytics 3) standard assets will stop working on July 1, 2023.
Two and a half years ago, Google introduced Google Analytics 4 to address measurement standards and help businesses grow. Analytics 4 allows businesses to see unified user journeys through their sites and apps and use Google's machine learning technology for forecasting and insights. Google Analytics 4 is built so that its users can keep up with the changes.
With Analytics 3 on its way out, there's never been a more opportune time to migrate — in fact, migrating now is essential.
Why migrate now?
Google Analytics is one of the most critical tools for companies small and large. It helps companies understand user preferences better, which in turn helps them improve their user experience. Without modern measurement solutions, businesses operate without vital insights.
But Google Analytics 4's new data model means that historical data collected from Analytics 3 will not be merged and will only be available for a short time afterward. This affects everything from measurement strategies to implementations and configurations to insight visualization dashboards.
In short, last-minute adopters will have to start from scratch. This is why switching to Google Analytics 4 as soon as possible is so important. The earlier you migrate to Analytics 4, the more time you have to build up history before Universal Analytics stops processing new website hits next year.
Why else should you make the switch now?
The classic version of Google Analytics is no longer supported or updated
The transition is a matter of time, and brands that arrive first will enjoy a competitive advantage
The measurement shift from sessions to events results in insights focused on "how my online presence is bringing business forward" rather than "what is the user doing on my website"
Moving on from Universal Analytics
Google built Universal Analytics to provide online activity measurements on desktops for quick data viewing, but its measurement methodology is rapidly becoming obsolete. Google Analytics 4 operates on many platforms, does not rely solely on cookies, and uses an event-based data model to provide user-focused measurement.
Google Analytics 4 is pre-designed with privacy measures and gives a better experience to both customers and users. The tool helps businesses keep track of evolving needs and meet user expectations as it provides comprehensive and detailed controls for data collection and use.
Google has said Google Analytics 4 will no longer store IP addresses and that solutions and controls are vital given the importance of maintaining international data privacy today. Users expect control over their data, and this tool provides that.
How will Google Analytics 4 help you?
Google Analytics 4 is designed so companies can achieve their primary goals, helping increase website conversions and customer engagement with the brand. Google Analytics 4 helps you:
 Understand customers by providing a customer life cycle view
Improve ROI with established data and marketing analysis on the customer journey
Measure engagement and conversions while considering tailoring to business needs
Get more value from the data for insights and creating future forecasts
Customize assets to manage the data better
With a superior product already available and the clock ticking on your data, it's vital we get started right away.
Contact 6P Marketing for a free consultation today — we can get you set up in no time.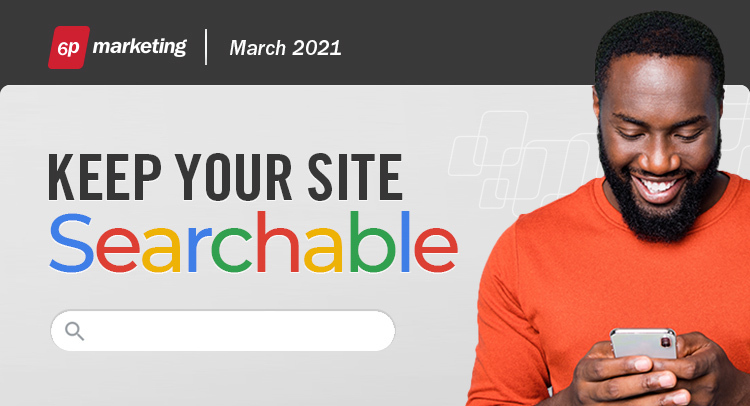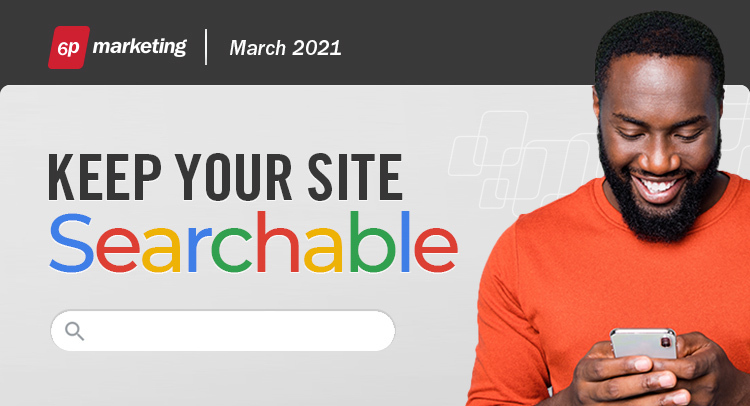 Upcoming Changes to Google Website Rankings
Upcoming Changes to Google Website Rankings
In just over a month, Google will be changing the way it ranks websites. While it's already a delicate balancing act to ensure everything on your website works (more…)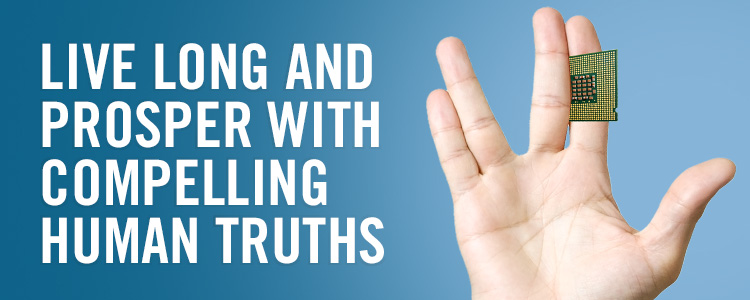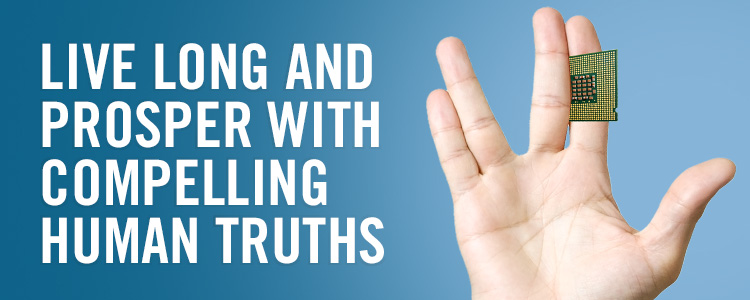 Spock Is Not Your Customer


How Scalable is Your Business?
How Scalable is Your Business?
In February of 2018, 6P's fearless leader, Paul, took some time during a well-earned vacation to join the Western Canadian Trade Delegation in Barcelona for the 2018 Mobile World Congress. (more…)


Gold Nugget Advice from Leading Technology Marketers
Gold Nugget Advice from Leading Technology Marketers


New smartwatch website design
New smartwatch website design
How Effective Form Headers Increase Registration Count
How Effective Form Headers Increase Registration Count
Have you ever gone to a website and had a difficult time finding what you're looking for, so you end up leaving? The same thing can happen with your registration form. (more…)


The 7 Harsh Realities of Social Media Marketing
The 7 Harsh Realities of Social Media Marketing
Last Friday I was in Atlanta, where I gave a talk on social media marketing at Dan Kennedy's InfoSUMMIT conference. (more…)


Data on Twitter Decline Stacks Up
Data on Twitter Decline Stacks Up
Tweeting no more? First, spectacular growth. Then a summertime slowdown.
And now, in fall 2009, US traffic to Twitter.com is declining.
(more…)


The Art of the Paragraph
Anyone can write a paragraph, but not everyone knows how to write one that other people want to read. (more…)