The Challenge:
Fort Garry Brewing Co. has been crafting beers in Manitoba since the 1930s, making them long-standing craft beer experts (pioneers) who have perfected their recipes. However, Fort Garry beer brands were not being perceived well by the young craft beer lovers. 6P Marketing was commissioned to rebrand their product packaging to make it more dynamic, intriguing, and compelling.
We also wanted to make sure that the proud Fort Garry Brewing history wasn't lost as we refreshed their brand. Thus we had to figure out a way to tell their story in an exciting way as we worked with them to update their packaging to celebrate 90 years of brewing.

The 6P Solution:
After identifying the key attributes of the Fort Garry Brewing Co. brand, we got to work on redesigning their cornerstone product labels (Dark, Pale, Rouge and Lite) – for both the beer and their carrying cases. We delivered new designs that exuded prairie pride, youthfulness, and adventure, and told the Fort Garry story with every case of beer purchased.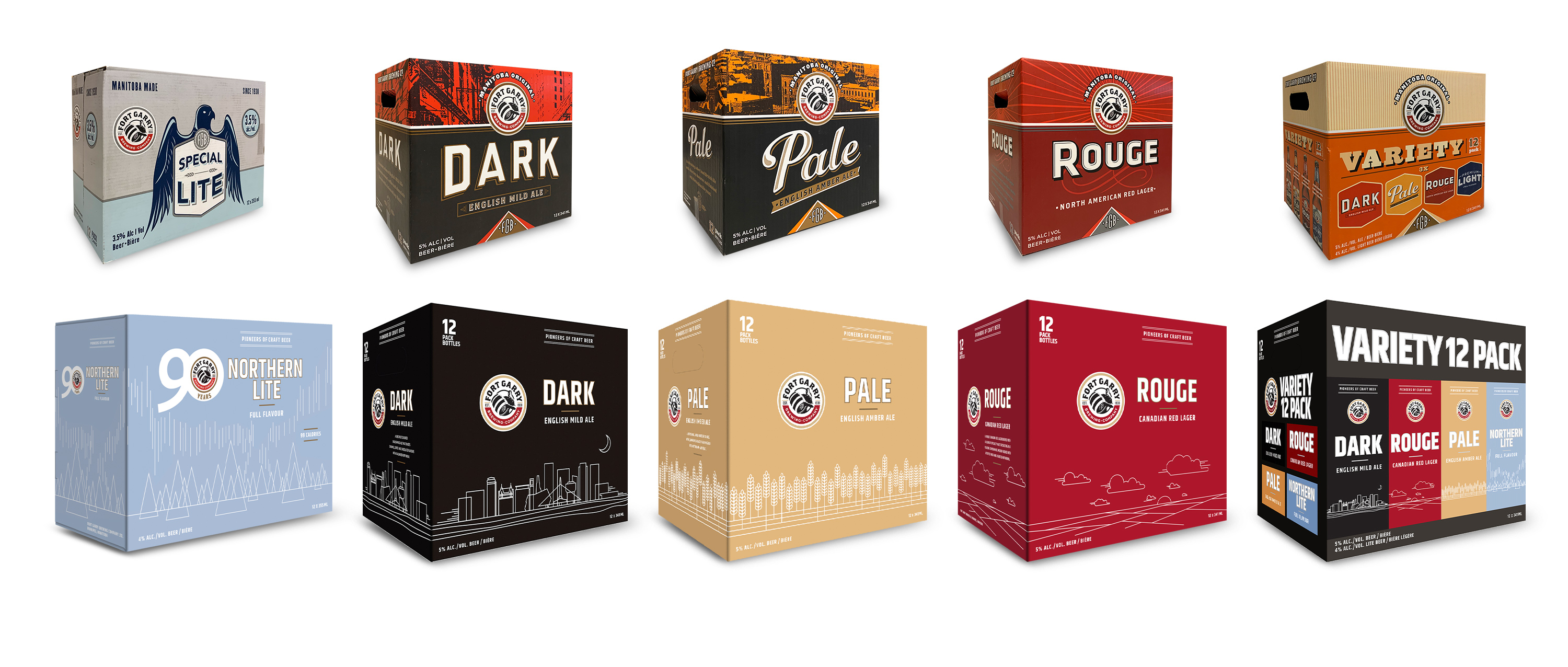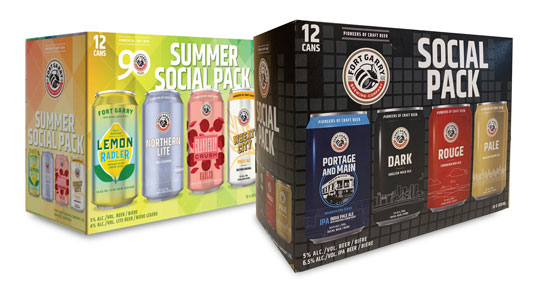 The Outcome:
Since the relaunch of their designs in late spring of 2019, Fort Garry Brewing has experienced an increase in their brand awareness and in their sales. Scott – Fort Garry's GM and VP of Sales & Marketing – had this to say about working with us:
"We've been working with 6P since early 2018, and since that time, the results of our marketing/sales have taken a turn for the better. The branding and marketing we've done with them has been some of the best stuff this company has ever done. The 6P team are a big part of the success and they truly act like they are on our team. We are excited about the road ahead."