Brand Development and Websites
The Challenge:
The Associates and Young Associates once operated as separate brands catering to different audiences. The Associates is a group of seasoned University of Manitoba business alumni dedicated to advancing business education at the I.H. Asper School of Business. The Young Associates consists of rising business professionals with the same vision of advancing business education in Manitoba. Although these two brands were distinct entities, it was ultimately decided this approach did not sufficiently communicate their close ties and common goals. Change was needed.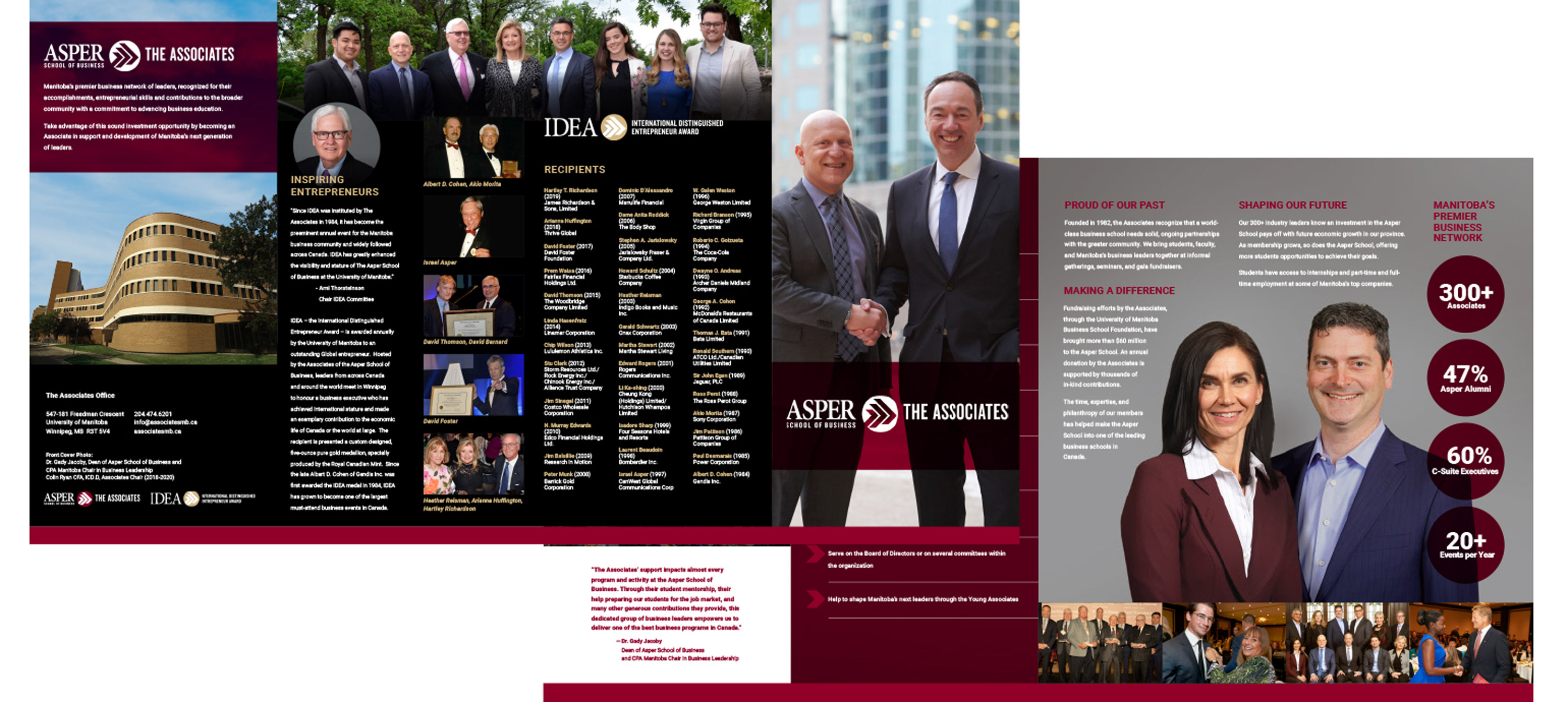 The 6P Solution:
6P Marketing built a website that brought the two groups together under a unified brand while still allowing visitors to self-select the information they required regarding memberships to these organizations, events, and support options. The logo development brought the Associates' and Young Associates' names together, and the website has two distinct portals for member logins. Both microsites are as identical as possible, creating a seamless user experience.
The menu placement, buttons, and layout are the same across each microsite to demonstrate that the two brands are purposefully connected despite serving different audiences. This decision also makes updates easier for the client since updating content in one spot concurrently updates it wherever else it may appear. At first glance, accomplishing this functional synergy seems simple enough, but it was actually a deceptively complex exercise.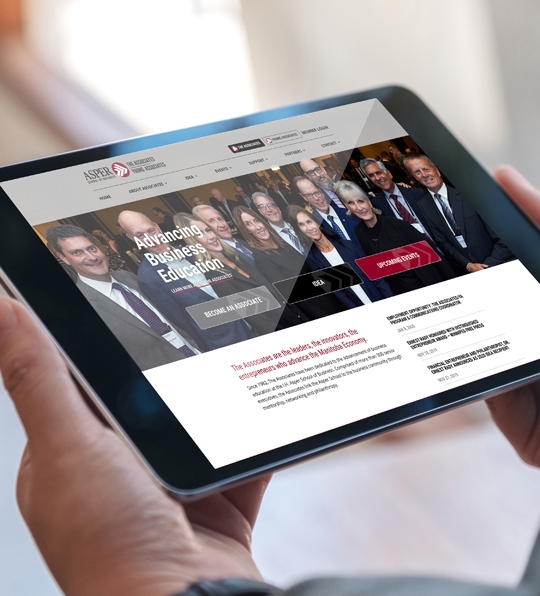 The Outcome:
For the first time, this brand evolution and blended website platform properly align the Associates/Young Associates with their reputation as a quality organization. Launching this kind of well conceived, aesthetically appealing site is a notable achievement that takes these two groups to a whole new level. For the record, it's also one of our favourite before and afters.