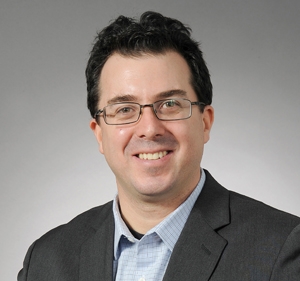 ×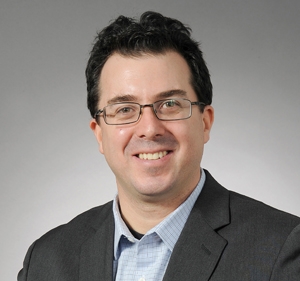 Paul Provost
Founder & President
Paul founded 6P Marketing in late 2007 after spending 10 years in various roles, starting in sales before realizing that an agency was where he needed to be. Paul went knocking on agency doors and ended up at a floundering ad agency, where he quickly gained traction and ended up running the show within four years — a time he refers to as his "boot camp days." With a desire to assist larger clients, Paul joined McKim in 2007 before realizing that he could help small and medium businesses succeed, spawning the idea for 6P.
Paul wanted to work with computers when he was young, having been the only kid on the block with a home computer, and that led to a marketing agency that now not only helps technology clients, but those in agriculture, manufacturing, construction and real estate, community development, and professional services as well. When he's not coming up with inventive ways to help businesses become successful competitors in their various sectors, Paul spends his time playing and coaching hockey, examining the human psyche via poker, cycling, and spending time with his wife and two sons.
×
Robert Mensies
Director of Client Strategy
As Director of Client Strategy, Robert brings more than 15 years of industry experience to overseeing strategies for 6P's largest clients, including G3 Canada, Manitoba Pork, Genstar, and many more. Robert started at 6P in June 2015 when his own agency, Edge Marketing, merged with 6P. Robert is also our resident agri-business leader, acting as the National Director of the Canadian Agri-Marketing Association, as well as the President of the Manitoba Chapter.
Robert graduated from Red River College's Advertising Art program in 1999, though his business aspirations began much earlier, starting his own business at 12 years old. That initiative is alive today in Robert's drive to work with clients on their long-term visions to help them effectively reach their objectives and business goals. When he's not expounding wisdom about the best practices for building your agri-business brand, you might be able to find Robert camping somewhere in the mountains, but good luck getting ahold of him — he prefers the areas without cell reception.
×
Tracey Winch
Director of Client Services
Tracey has been leading our Marketing Services department since March 2014, overseeing all client relationships and projects, improving efficiency, helping to maintain client satisfaction, and much, much more. She also heads our construction and real estate sector and has managed and grown relationships with companies seeking to build their brands through websites, campaigns, logos, and more. Since Tracey started, 6P's Marketing Services department has grown to more than four times its original size, leading Tracey to implement new processes and operations to create a well-oiled, client-satisfying machine.
Tracey graduated from Centennial College's Marketing Management program and has nearly 30 years of experience in the industry, starting out as an account executive and moving into managerial and directorial positions over the years, at various agencies in Toronto and Winnipeg. When she's not getting pulled in multiple directions during work hours, Tracey spends her time listening to just about every genre of music you can imagine. Go ahead and ask for her favourite band or song — we dare you.
×
Brent Smith
Brand Developer & Marketing Strategist
Brent came to 6P in 2011 and has been responsible for all brand strategies and research projects since. As one of the best brand strategists in Canada, Brent has an extensive background with multiple well-known agencies, such as Cosette, Fusion, McKim, as well as Ogilvy in Vietnam and Leo Burnett in Egypt. With more than 20 years of experience, Brent brings a global perspective to Canadian marketing and helps brings clients visions to light through bold strategies and extensive research.
Since graduating from Ivey Business School in 1991, Brent has worn many hats, acting as marketing consultant, marketing director of an e-commerce company and an environmental company, account director, operations director, promotions specialist, and brand strategist. Pour Brent a scotch on the rocks some time and he might just tell you about his escape artist parrot, impart an "old saying" he just made up, or draw you the finest Grover you've ever seen.
×
Frank Wehrmann
Director of Creative Services
Frank's 40 years of industry experience are a driving force behind 6P's creative department. For the last 10 years, he's been providing artistic advice and coming up with unconventional solutions to difficult problems. Frank spent 30 years with the world's top ad agencies, including McCann, Ogilvy, BBDO, and more, and has spent the last 10 years with 6P, providing creative direction on campaigns, branding, and other initiatives.
Frank attended Ryerson Polytechnical Institute (now Ryerson University) for business administration, management, and marketing, and has been combining his education with his love of art to help companies and individuals shape their brands in meaningful, impactful ways ever since. Frank's philosophy is that all we say and all we do helps our clients believe that they've come to the right place — or the wrong place. He makes sure that 6P clients always decide on the former.
×
Steve Bamburak
Creative Director

Steve started drawing at age 5, designing at 14, and has spent the last 20 years in the marketing industry in a creative capacity, so it's pretty safe to say that art is in his DNA. As Creative Director, Steve is responsible for coaching and empowering 6P's creative team to be the best creative and marketing professionals they can be, and he can often be heard encouraging the team via his all-purpose catchphrase — "That's amazing!"
Though Steve prepared to become an engineer during high school, he knew he belonged in an agency, which led him to Red River College's Graphic Design program and eventually onto Edge Marketing, which merged with 6P in 2015. When he's not creating beautiful visuals through graphic design and traditional art, Steve is working on a sci-fi novel, running marathons, or practicing yoga while soaking up some sun.
×
Lisa Paillé
Culture & Operations Manager
Lisa oversees every 6P project that makes its way through our creative department, from design to web to copy to strategy and online marketing. She's also our head of HR, hiring, and payroll. Essentially, the 6P wheels keep turning because Lisa says so — and they'd better listen if they know what's good for them.
Prior to starting with 6P in May 2018, Lisa managed health clinics in Manitoba and worked for a Canadian fitness franchise. As if she hasn't been busy enough, Lisa also runs her own baking company where she makes custom sweet treats for all occasions, and she somehow finds time to golf all summer and play competitive volleyball. If Lisa's middle name was "dynamo," we'd believe it.
×
Crystal Johnson
Art Director
As one of 6P's original team members, Crystal started in 2010 as Art Director, overseeing all graphic design, brand consistency, photography, and final production. If it doesn't meet Crystal's standards, it's not going to print. Prior to her work with 6P, Crystal worked in outdoor advertising, as well as a few agencies, studios, and in corporate marketing in Calgary.
Crystal graduated from Red River College in 2004, despite her original dream of becoming a postal worker. Instead, she satisfies her love of the outdoors at her family cabin, where she goes hiking, swimming, boating, and kayaking with her two girls and spends time with her two cats, Captain Morgan and Jim Beam.
×
Glen Sapach
Creative Lead
A true artist at heart, Glen's Creative Lead duties have him overseeing larger projects and campaigns, taking creative all the way from inception to final production. Glen brought his 30 years of industry to 6P in an official capacity in October 2018, and he now maps out graphic design elements, designs brands, and much more.
After graduating from Red River College's Advertising Art program, Glen started off as a junior designer, then became a senior designer, art director, creative lead, and creative director at various agencies, always seeking to satisfy his artistic appetite. His fascination with design even bleeds into his life out of work, where he immerses himself in industrial design, architecture, environmental design, interior design, as well as designing and building furniture.
×
Sarah Sabatini
Senior Web Designer
Sarah is 6P's resident Web Fairy — she oversees our web department and is in charge of making sure our clients' sites are well-built, running smoothly, and unique enough and optimized to cut through the wall of noise that is the internet. As one of 6P's original three employees, Sarah has spent the last 10 years creating effective websites, motivated and inspired by clients' reactions each time we launch a new site.
Sarah was a member of the first graduating class of Red River College's Digital Media Technology program (now Digital Media Design), and spent the following years honing her troubleshooting skills through her work in digital imaging and technical support. Having grown up in Ste. Anne, Manitoba, Sarah is happy to dance, sing, and take photos in the forests around her home, always trying to snap a shot of that elusive fox.
×
Megan Wilton
Marketing Services Manager
With 12 years of industry experience, Megan brings her tenacity and Kiwi wit to assisting clients with their projects, from the planning stages to launch and beyond. Megan came to 6P in August 2016 after working in print and online advertising sales at a daily newspaper and as a key account manager at a digital marketing agency in her native New Zealand.
Megan's childhood goal was to become a foreign journalist, which led to a Bachelor of Arts in Japanese from the University of Otago, as well as a Marketing Management diploma. If she doesn't seem multitalented enough, Megan's also an expert tap dancer and a master of Kiwi catchphrases like "the long and short of it," "carpark that," and "I'm keen."
×
Denis Grenier
Graphic Designer
Denis started with 6P right out of Red River College in April of 2011. Or, as he likes to put it, he interned at 6P and never left. As a graphic designer, Denis creates visual materials ranging from brand new content to completely refreshing existing brands with logos, website design, ads, and much more. Denis' artistic appetite brought him to 6P and we're glad he picked this career over his other choice — hairdressing.
A self-described sponge of information, Denis finds himself falling into random obsessions, which have culminated in the resident renaissance man he is today. Whether it's cheese making, pasta making, learning the harmonica, or fine art, Denis applies the same level of artistry as he does to graphic design.
×
Farimehr Hakemzadeh
Marketing Strategist
Farimehr's extensive, diverse experience helps her to create meaningful, impactful strategies to help companies overcome the issues behind branding and communications, while performing market research in the form of interviews, surveys, focus groups and more. Since starting with 6P in May 2017, Farimehr has been solving problems with tools such as marketing plans, brand strategies, and brand identities.
Prior to 6P, Farimehr was incredibly busy getting two master's degrees in international business, working on marketing projects throughout Germany, the UK, and the Middle East, and finding time to move to Winnipeg and become a Canadian citizen. Though marketing steered her away from becoming a music teacher, Farimehr still flexes her vocal muscles singing in choirs, while spending much of her time volunteering to assist new immigrants as they adjust to life in Canada.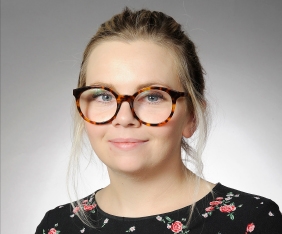 ×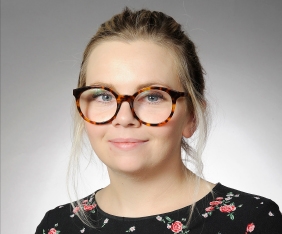 Kelly Bruce
Media Coordinator
Kelly plans and tracks all of the media initiatives as they relate to client campaigns and coordinates media buying, while acting as a liaison to all third-party vendors. Prior to returning to 6P in 2017, Kelly worked at Edge Marketing Strategies before going back to school to Red River College's Business Administration program.
When Kelly isn't using her six years of industry experience to help clients buy ad space online, on radio, TV, in print, on billboards, and much more, she can be found at her cabin, contemplating why there isn't a bylaw that gives everyone a snow day every time it snows. Kelly says that positively impacting other people's day is what motivates her, and we'd say that weekly snow days would definitely fall under the "positive" category.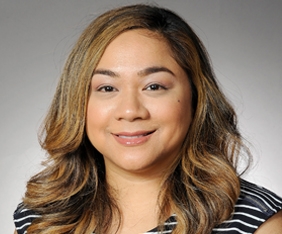 ×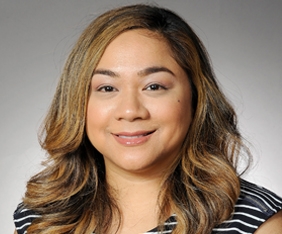 Geraldine Lim
Online Marketing Manager
Geraldine joined 6P in July 2017 as an Online Marketing Manager. She manages, executes, and optimizes online ad campaigns as well as SEO analysis and implementation. Online Marketing wasn't the beginning of Geraldine's story, however, having graduated from the University of Manitoba with an Environmental Design degree. She spent several years as a draftsperson while freelancing graphic and web design. She then moved on to work in marketing for a large home improvement and hardware chain before transitioning to the sphere of online marketing.
An artist at her core, Geraldine developed a love of fashion at a young age, drawing outfits and honing her art skills. She now spends her free time journaling, creating gorgeous art pieces using brush lettering, and wracking her brain as a master of escape rooms.
×
Rick Klimczak
Senior Advisor
Rick's 30 years of industry experience led him to 6P in 2015, where his wealth of knowledge and diverse background has helped our business flourish. Starting with his Bachelor of Commerce and MBA from the University of Manitoba, Rick went on to an academic appointment at the University of Manitoba's Continuing Education department, worked as a Management Consultant and Business Development Officer at EY, and as a Senior Partner at BDC Consulting.
Rick grew up in Brandon, Swan River, and Pine Falls, Manitoba (though he'll deny that he ever grew up at all), and he spends his days working on his handicap on any nice golf course he can find. Or crappy golf course. Really any course where can play with and impart golf wisdom upon his grandsons.
×
Vaughn Stewart
Web Developer
Vaughn came to 6P in January 2018, having worked at a local web design firm for the previous two years. He builds and maintains stunning client websites, creating both front-end and back-end elements, and building custom solutions from scratch. Vaughn takes a client's vision and creates a meaningful online presence that cuts through the "noise" of the internet.
Vaughn graduated from Red River College's Business Information Technology program in 2015, citing web design as "the creative option for a massive nerd like me." During the five sixths of the year when he's not cheering on the Jets at White Out parties, Vaughn records and produces music and creates videos for his video game YouTube channel.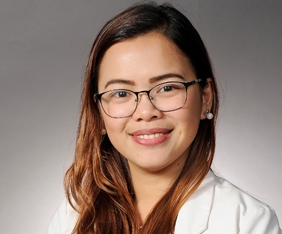 ×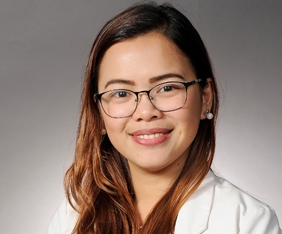 Ana Grace Sabellano
Web Developer
Ana Grace's web development story started in her home country of the Philippines, where she worked as a developer for five years before immigrating to Canada in May 2018 and starting with 6P that July. She now develops and maintains client websites, helping to create custom online solutions for clients who need fresh websites or brand new sites altogether.
A desire to become an architect or to work in the fine arts brought Ana Grace to web development, which she studied at the University of San Jose Recoletos in Cebu, the Queen City of the south of the Philippines. Ana Grace is a life-long learner and enjoys diversifying her skill set through badminton, photography, and baking excellent chocolate and carrot cake. When it comes time to wind down, our resident Bruce Willis fan can be found watching sci-fi, action, and thriller movies.
×
Luisa Romero
Marketing Services Manager
Luisa's extensive advertising and marketing industry experience help her take client projects from ideas to reality, while keep them on track and providing a daily point of contact for clients. She came to 6P in August 2018 after spending 11 years in advertising, working on worldwide campaigns for large clients such as Coca Cola and Nestle, earning Cannes Lions and Effie awards along the way.
Luisa came to Canada from Bogota, Colombia in 2017, eyeing Winnipeg as one of the fastest-growing cities in Canada and a potential technological hub of the future. Luisa loves that nothing about her career is set in stone and that she gets to constantly learn and evolve as an advertising and marketing professional. And don't let her calm demeanor fool you — she regularly rocks out to the likes of the Foo Fighters, Guns N' Roses, and Def Leppard.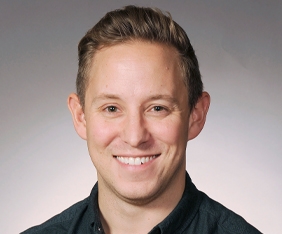 ×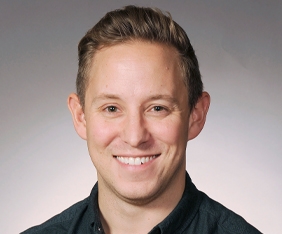 Garth Merkeley
Graphic Designer
After a decade as a freelance graphic designer, working with clients such as Salisbury House, Doctors Manitoba, and ACTRA, Garth came to 6P in January 2019. Along with the rest of the graphic design department, he creates effective visual materials that help tell our clients' stories in exciting and refreshing ways.
Garth originally went to school to become a teacher, but decided his appetite for creativity was not being sated. Throughout his career change and graphic design experience since, he has also maintained a successful career as an actor, working alongside the likes of Sean Penn, Bob Odenkirk, James Van Der Beek, and Joey King.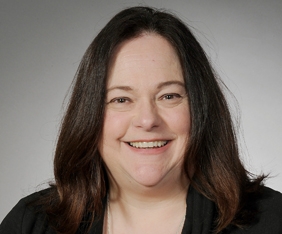 ×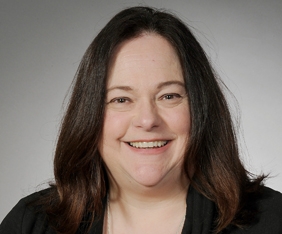 Jordena Kraut
Media Manager
Jordena started with 6P in March 2019 after a long and varied career in media across Canada. Name a major TV or radio station, and she's likely worked with them — Jordena has been with over 30 TV networks and was also part of the team responsible for bringing the Oprah Winfrey Network and Nickelodeon to Canada, on top of working with other well-known Canadian brands like YTV, Treehouse, and even the likes of HBO.
Now as 6P's Media Manager, Jordena is responsible for assisting Robert Mensies and our strategy department, as well as much of the media buying on behalf of clients for TV, radio, and print. When she's not 6P's resident renaissance woman, Jordena is snuggling up to her Yorkie, Chewie, or baking delicious pies and raspberry chocolate brownies.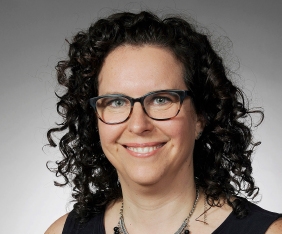 ×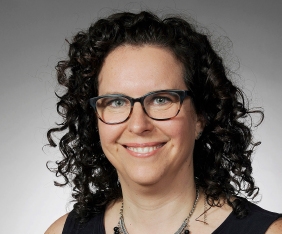 Dafne Orbach
Marketing Strategist
With 20 years in marketing, commercialization, and communications under her belt, Dafne came to 6P in June 2019. Her expertise in B2B marketing and communications has her often working directly with Paul to craft proposals. With the rest of the strategy team, Dafne helps companies overcome difficulties with branding and communications, as well as performing market research and internal research for our clients.
In 2003, Dafne came to Canada from Argentina, where she worked with various high-profile technology companies, including Xerox, Acer, and Novell. Having just purchased a pop-up trailer, Dafne enjoys camping and exploring the Manitoba wilderness with her family, so don't be surprised if you hear klezmer music the next time you're walking in the woods.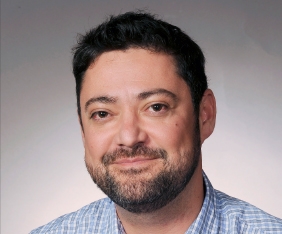 ×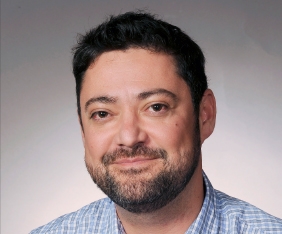 Vitaliy Eydelnant
Online Marketing Manager
Following six years in the Israel Defense Forces (IDF) and another six years in various online marketing roles, Vitaliy moved his family from Israel to Canada and came to 6P in September 2019. As an Online Marketing Manager, he now oversees various online campaigns, as well as SEO implementation and analysis.
While in Israel, Vitaliy reached the rank of Captain in the IDF and acted as a liaison to the UN. He now spends his days in Winnipeg trading sleep for chasing around his two young daughters and his husky, Luna. Vitaliy can speak Ukrainian, Russian, Hebrew, English, and some Arabic.